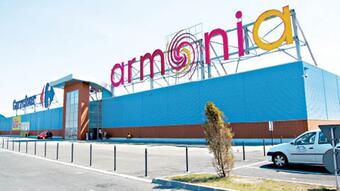 Once the plant is completed, Braila will be the location of the European production center, but also the company hub for operations in other regions of Europe.
In the year 2017, the "Liting Universal" group received from the Romanian state a 1.3 million euro aid for the factory opened in Braila on the site of the former Armonia Commercial Center, specialized in the production of lighting especially based on LED technology.
Investors benefit from a number of facilities from local authorities: starting procedures for granting industrial park status (including a range of tax incentives), rehabilitation of access roads, support for the transport of employees, support for the relations with utilities suppliers.
Liting Universal Group is a Chinese company with a turnover of 80 million dollars. "Glorious Lighting" SRL, based in Braila, founded on March 17, 2017, has a sole associate of the legal entity "Liting Universal" in Shanghai, China. (source: mediafax.ro)