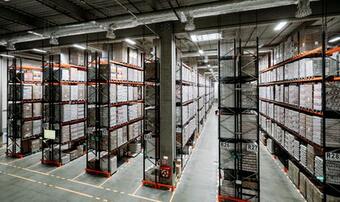 Aquila provides national and regional coverage and owns a logistics network of 24 facilities that cover all types of temperature: ambient, with a capacity of over 90,000 pallets, refrigerated, with more than 8,000 pallets, and frozen, with a capacity of approximately 20,000 pallets, according to the company's announcement, issued during the Investor's Day.
Thus, Aquila addresses all sales channels – modern retail, traditional retail, HoReCa, gas stations and travel retail – and reaches over 67,000 points of sale – the equivalent of more than 90% of the market.
"One year after the listing, we stay to course and present a stable business, with ambitious plans, correctly calibrated to the current macroeconomic context. We've had an accelerated growth over the last three years and maintain our rapid evolution targets through the next five years, with a goal of doubling the 2021 EBITDA through organic growth and acquisitions. We rely on quality in all our points of contact and accelerate our investments in projects that will make us more efficient, strengthen our results and, essentially, reduce our footprint on the environment," said Jean Dumitrescu, Investor Relations Director, Aquila.
The logistics platform in Dragomirești alone, host of the Investor's Day, has a total capacity of over 43,000 pallets, of which: ambient – over 33,000 pallets, refrigerated – over 1,900 pallets and frozen – over 7,600 pallets. Covering all types of temperature, the platform has the advantage of positioning, which allows easy access both to delivery routes in the country, to the logistics platforms of international retail chains, or to our own regional warehouses, as well as for direct delivery in the southern area of Romania, region with a significant share of the company's sales.