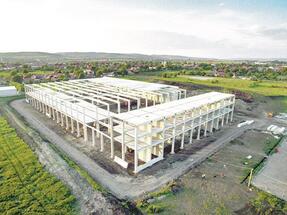 The area of the factory will be 20,000 sq m, the land being located near the factory that currently operates on 22 December 1989 Street.
"We are building at full speed the main prefabricated concrete structure of a new 20,000 sqm production unit near our production plant in Turda. This new factory will create over 200 jobs for our local community, "announced ASA CONS.
Last year, ASA CONS completed an investment of 1 million euros in the Turda factory, regarding the installation of a multifunctional production line.