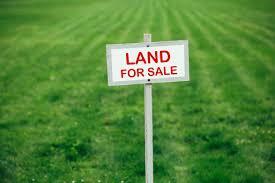 "The prices of the construction / urban land are at a constant level, but with few exceptions - the land located in areas of maximum interest for office, retail or residential developments in Bucharest, Cluj, Timisoara or Iasi, which had prices about 10-15% higher than the average. A well-placed land with an approved PUZ is more attractive and therefore more expensive. Regarding the Industrial / Logistics segment, the highest prices were recorded in Cluj-Napoca, Bucharest North-East (New Entrance to Bucharest from the Stefanesti de Jos area), Bucharest East and Bucharest West Zone " , said Laurentiu Badea, managing partner Dunwell.
The prices demanded in Cluj for land suitable for the Logistics / Industrial sector vary between 45 euro / sq m and may even reach 65-75 euro / sq m, according to Dunwell data, which can establish a national record in trading.
"Cluj is a very important hub from a logistic point of view, and its geographic position makes it very attractive. The highly qualified workforce is another advantage, and a differentiating element of Cluj is given by its relief, which limits the development of new areas and thus creates potential competition. For this reason, prices in the Cluj area are very high, and developers of logistics parks are carefully considering an investment here where land prices exceed 40 euro / sq m. This is why Floreşti, Apahida and Jucu are among the most attractive and sought-after areas in the vicinity of Cluj, and the fact that already established developers such as CTP or WDP have developed logistics parks here, have made the interest in these areas very high", added Laurentiu Badea.
According to Dunwell, Cluj-Napoca, Bucharest, Sibiu, Timisoara and Craiova are the cities with the highest prices when it comes to the acquisition of land for future industrial development.
Land prices have constantly evolved, especially in areas for Industrial / Logistics projects, but any investment in infrastructure or logistics development in a given area has automatically brought positive corrections to it, as well as neighboring land.
In Cluj-Napoca, Floresti area, land prices vary between 50-60 euro / sq m, in Apahida - 60-70 euro / sq m, while in Jucu, the asking prices range from 35-40 euro / sq m.
In Bucharest, the North-East area (Ştefăneştii de Jos), the land prices start from 30 euro / sqm and can reach 60 euros / sqm, in the North-West area (Chitila-Rudeni), 30-40 euro / sqm, in the Eastern area, 25-35 euro / sq m, while in the West, the busiest industrial development area in Romania, the land is traded at 20-25 euro / sq m.
In Sibiu, land prices vary between 25-30 euro / sq m, while in Timisoara and Craiova the land is traded at prices between 20-25 euro / sq m.
"Any infrastructure project (highway, bypass, etc.) increases the attractiveness of the area. Ştefăneştii de Jos became a very attractive sector with the completion of the A3 Bucharest - Ploieşti highway and the connection with the Bucharest Ring Road. The same will happen with Târgu Mureş, Turda or Constanţa, cities with great potential for development due to the advanced stage of the infrastructure projects, which can become a real competitor for Cluj ", said Andrei Moraru, head of land development within the Dunwell.
He added that developers are looking for land of at least 100,000 sq m in the main cities and at least 50,000 sq m in secondary cities.
"The most sought-after plots are those located in areas with rapid access to road infrastructure, areas included in general urban plans (PUGs) for logistics or industrial purposes. There are developers looking for former industrial platforms to convert them into modern industrial parks. Secondary cities are mainly pick-up point logistics hubs, so the most important criterion is road infrastructure, and developers will want to buy land at the exit of the city but with direct access to the expressway or highway ", pointed out Andrei Moraru. (source: forbes.ro)