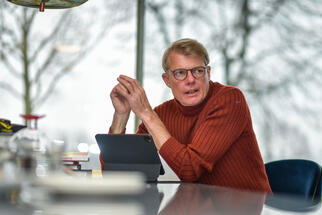 CTP's strong performance was driven by solid ongoing leasing take up, rental growth and record development valuations from accelerating yield compression in CTP's core Central and Eastern European ('CEE') portfolio. Rental income increased by 7.1% in the third quarter to 407 million euros. The Company has also invested significantly this year in boosting its talent base, attracting new people into senior management roles in country teams and across group functions.
CTP's regional portfolio increased from 6.6 million sq m in the first half to 7.1 million sq m, being planned to exceed 7.7 million sq m by the end of the year, 200,000 sq m more than of estimates. CTP has expanded through nine acquisitions made in five countries, with properties totaling 408,100 sqm. Approximately 70% of the new investments were represented by acquisitions in Romania, where CTP purchased multiple projects this year, with a total area of about 280,000 square meters, in the cities of Timisoara, Sibiu, Oradea, Craiova, Bucharest and Brasov.
"Since listing on Amsterdam Euronext in March, we are positioned to materially exceed one of our key IPO business plan targets and now expect to hit 10 million m2 GLA by next year – 12 months earlier than originally planned", said Remon Vos, CEO of CTP.
In addition to existing projects, CTP expanded its portfolio of land available for new developments by 1.5 million sq m in the third quarter, currently owning land with a total area of 16.3 million sq m.
From the point of view of its own developments, an important event for CTP Romania in the first nine months of 2021, was the delivery of a single building with a record area of 85,000 sqm, which was delivered on time and in budget to Kingfisher.
Currently, in Romania, CTP has class A warehouses in 14 cities in Romania: Arad, Brașov, Bucharest, Cluj-Napoca, Craiova, Deva, Oradea, Pitești, Sibiu, Timișoara, Turda, Caransebes, Ineu and Salonta. In Bucharest, CTP owns five industrial parks: CTPark Bucharest, CTPark Bucharest North, CTPark Bucharest West, CTPark Bucharest South, CTPark Chitila.