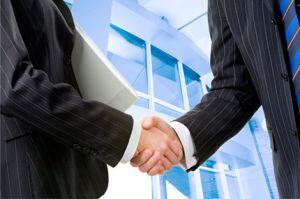 The local investment market was above the one in Slovakia, which reached 86.5 million euros in the first three months of the year but under the Czech, Austrian and Polish markets, each with investment volumes of over 700 million euros. The most important transaction is for the commercial sector and consists in the acquisition of Prime Capital's retail parks portfolio by MAS Real Estate through an agreement of 113 million euros.
"We witnessed a much better first quarter than in 2018, when there were no major transactions in the first three months. Indeed, the transaction of Prime Capital's nine shopping centers is one of the largest portfolio sales in recent years. However, the fact that it dominated the first quarter at the market level shows a certain fragility, but also an opportunity for growth", said Răzvan Iorgu, Managing Director of CBRE Romania. "A notable change that was announced last year is the decision of traditional investors, like Globalworth and NEPI Rockcastle, to focus on other markets, such as Poland. Thus, there remains a place on the local market for new investors, both Romanian and regional, which will bring a new breath to the market. We estimate that the level of investments will increase, especially in the office and industrial segments", Răzvan Iorgu continued.
Transformations and trends in the countries of the region will also strongly influence the local market in 2019. The largest volume of Central and Eastern European (CEE) investments was recorded in the Czech Republic by EUR 963 million, followed by Austria, with 829 million euros. With regard to the distribution of CEE investments by sector, office space is ranked by 55% of total investments in the first three months of 2019. At a significant distance there are investments targeting hotels (18%), as well as retail (15%) and industrial (6%). The lowest share at the investment level is 3% and it has mixed-use and residential projects, which tend to last for five years.
In Romania, the return on output (Class A performance in the best-rated areas) declined both in the commercial sector, where it reached 6.5%, and in the office space (7%) and industrial (7.75%). Nevertheless, the highest values of this indicator in the CEE were reported locally, signaling that the domestic market still has room for growth. (source: CBRE)