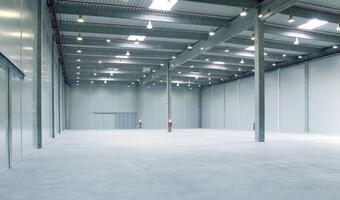 Most industrial and logistics facilities were leased to regional cities, where 61% of the total
29,000 sq m, delivered to customers in the first three months of 2019. The remaining 39% were traded in the parks located in the capital's region.
Andrei Jerca, CBRE Romania's Account Director Industrial Services, believes that digitization and growth of the e-commerce segment are two of the most important directions in the industrial and logistics segment in 2019.
"From our analyzes, the number of speculative and semi-speculative developments will increase in the next period, and at the level of the capital we can see the emergence of new poles, apart from the western area. Thus, in addition to the transformation of Ştefăneşti, in the north, into the second logistic pole in the neighborhood of Bucharest, we also expect to define the eastern area, near the A2 motorway, as the third hot spot for developers", concluded Jerca.
In Q1 2019, 109,000 square meters of industrial and logistics space were built, and by the end of 2019, the delivery of several projects in the country, amounting to about 620,000 sqm, has been announced.
Modern industrial and logistics space has reached 3.85 million square meters nationwide. Of this area, 44% is located near Bucharest, 24% in the west and northwest of the country, 16% in the south and 14% in the central area of Romania. Moldova remains the region with the fewest developments in this segment, with only 2% of the total area of industrial and logistics space. (source: CBRE)