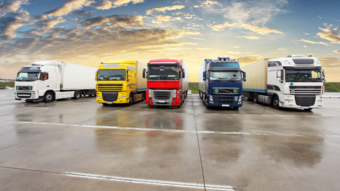 Thus, UrgentFreight.EU facilitates transport processes, providing safety, transparency and efficiency in communication between direct customers, carriers and shipping companies.
In 2019, companies in the transport and storage sector recorded a turnover of approximately 100 billion lei, being continuously growing in recent years. In Romania, the transport industry includes over 56,000 companies, the accelerated growth of the field being given by the appetite for consumption, both locally and at European level.
The story of Urgent Freight started with the construction of a platform that would provide access to secure, fast, efficient and low-cost transportation services than those on the market.
The elements of innovation are based on some of the most important needs of carriers and shipping companies: tracking routes traveled by vehicles, access to a mobile application dedicated to drivers, which indicates the status of orders and displays the route on the map, checking and validating customers through systems reviews, easy management system for drivers, vehicles and road documents. All this is accessible in an integrated way, through a single platform available online.
Urgent Freight is more than a digital platform, it is the experience of the transport entrepreneur, who has analyzed over the years the problems and opportunities in the field. This is how we developed a digital transport exchange, which offers integrated services to carriers and which facilitates the whole process in a transparent, efficient and automated way for each client involved. Both consumption and the transport industry will recover and increase in the post-pandemic period, which will accelerate the digitalisation and the need for such integrated platforms, which are extremely accessible in terms of price policies and user-friendly. In this sense, our vision of providing real-time visibility and automating transport processes will have the ability to transform the perception of the industry and increase the interest of customers across Europe. Alexandru Mancaș, General Manager of Urgent Freight.eu.
Globally, over 85 million parcels are delivered every day, which necessitates the existence of an order flow, order picking, efficient, fast and transparent delivery management.
In the case of carriers, the costs start at 19.16 Euro / month and offer access to a dispatcher with a monitoring role, to a consultant, how to search for orders, the possibility of managing a maximum of 5 vehicles, integrated billing system.
For the Romanian market, the platform aims to enroll 10,000 transport companies by the end of 2021, exceeding a threshold of 8,000 orders / month.