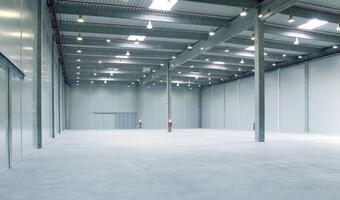 Industrial leasing activity in 2021 totaled 856,000 sq m with below 10% less compared with the amount transacted in 2020, a record year in terms of transactions and new supply. Nonetheless, if we look further back, the year's leasing activity is with circa 40% higher compared with the figures recorded for 2017 and with 70% and 80% when compared with the values from 2018 and 2019, according to CBRE.
Take – up (total transactions excluding renewal/renegotiation) claimed a share of 72% from the total leased surface, indicating tenants' eagerness to either secure a new location, to relocate in another one or expanding the occupied surface in the same project. Representing 15% from take-up, pre-lease deals had an average deal size of 6,000 sq m.
Heading towards the 6 MLN SQM Milestone of 2022
Already under construction at the end of 2021, circa 500,000 sq m are expected to be added to Romania's industrial stock by the end of 2022, pushing the modern stock over a new threshold, the 6.0 mln. sq m. One third of the future new supply is developed in Bucharest, and another one third will be added to West/North-West region modern stock.
Vacancy rate at the end of the year for the country's modern industrial stock lowered at 4.0%, the impressive leasing activity started last year reflecting as well on the occupied stock.