Dexion offers storage, archiving and logistics solutions for use in a wide variety of industries and applications.
Being part of Gonvarri Material Handling, which is represented across Europe, we are one of the largest organizations in our industry, being able to offer sales and technical support.
The Group has a strong local presence throughout Europe, as well as a sales network in the rest of the world, including Africa, the Middle East, North America and South America.
We believe that listening to our customers is the most important success factor in our business.
Pallet racks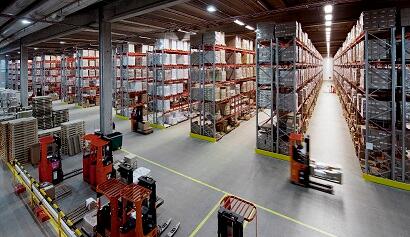 Find the perfect solution for storing pallet racks for your requirements.
Shelf storage on racks can easily be configured in a variety of ways and systems based on your needs and on pallet loads to ensure the functional and logical storage solution for you.
Whatever the industry, there are a number of storage systems that can offer optimal storage savings. From Drive-in Rracking shelves or Mobile Rracking (MOVO) shelves to frozen and refrigerated goods; to First-In, First-out (FIFO) Ppallet-flow systems for bulk goods such as those with a "shelf-life".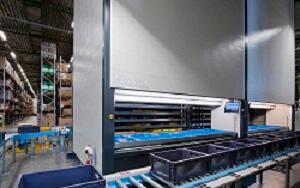 Metal Shelves
From a single shelf to an extensive installation, Dexion's expertise and resources make sure that metal shelves not only meet the requirements immediately but can meet your ongoing needs and changes in the future.
In fact, if your installation works at a multiple or mobile configuration, our extensive choice of metal rack systems is perfect for storing, organizing and identifying small parts in warehouses and collection areas.
Storage machines
If you own a warehouse or a warehouse, you'll know the importance of making each square meter count.
Our automated storage systems can save up to 70% of your existing space, reducing lifting errors by up to 70% and reducing the lifting time by more than 60%.
Verified by computer, vertical or horizontal storage machines integrate easily with existing warehouse management, but also work efficiently and as an independent solution.