FACILITIES MANAGEMENT SERVICES
We are a national provider of products and services for building maintenance, based on an innovative business model and new technologies.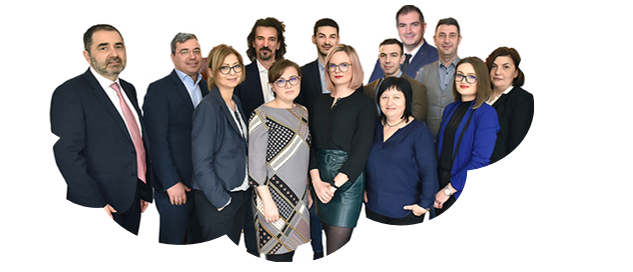 For over 17 years we have developed and perfected teams, methods and concepts. This experience allows us to provide a wide range of solutions for the management, operation and maintenance of buildings. We offer flexible approaches following clear protocols and rules.
I. TECHNICAL SERVICES
1.1 HVAC MAINTENANCE AND WORK
We maintain, repair, operate, test, inspect and ensure the renovation of equipment and buildings (industrial, logistics, networks and offices)
Preventive and corrective interventions with mobile and fixed teams throughout Romania
Periodic technical overhauls: HVAC systems, generators, pumps, fire detection and extinguishing systems, low currents, automation / BMS, docking systems, water treatment plants
Preventive, predictive and corrective technical maintenance (electrical, sanitary, HVAC, mechanical), technical dispatching / online technical monitoring
Emergency technical interventions - mobile teams
Repairs and installations of new equipment (HVAC, electrical, BMS)
Own application for computerized maintenance management system (CMMS)
We make sure that the equipment and installations used are maintained in accordance with Romanian legislation
Regulated services: PRAM, RSVTI, SILSI
Thermal scanning, analysis for gas and water, water treatment
Monitoring the construction behavior over time
Building book (verification, completion)
Project Management
We offer advice on energy efficiency, electrical audits, technical audits
Complete solutions and works for fit-out projects (electrical & HVAC installations, paintings, floors)
2. Maintenance and electrical works
LOW VOLTAGE (380/220 V - 12/24 V)
 Preventive thermal scanning (recommended annually)
 Periodic inspection of the earthing installation (every 6 months)
 Installation of electrical systems and components (relays, protections, etc.)
 Replacement or repair of defective equipment (components in the panel, lighting system, pumps, automation)
 Energy metering / energy consumption monitoring services (for landlords / tenants)
 BMS automation, smart metering and IoT
MEDIUM VOLTAGE <20 kV
 Maneuvers in electrical installations (periodic, prophylactic and unforeseen interventions)
 PRAM checks of installations (MT cells, substations)
 Prophylactic checks with thermal imaging equipment
 Periodic checks of the earthing installation
 Substance revisions
3. Energy management and efficiency:
§ Energy management services
§ Initial assessment of the potential to reduce energy losses
§ Monitoring energy consumption for different groups of consumers, locally or remotely
§ Optimization of the operating program
§ Analysis and proposal of modifications for the technical parameters of the equipment in order to increase the efficiency of the HVAC installation
§ Reducing the heat input received through glazed surfaces
§ Energy from renewable sourcesOur customers benefit from our expertise in the field of energy efficiency.
§ We propose and implement intelligent solutions to reduce energy costs through integrated, complex approaches involving multidisciplinary experts
§ Reconditioning using energy efficient solutions with financing project
§ The projects we implement in this field aim at amortizing the investment within 2-3 years, paid from the savings obtained
4. Monitoring and treatment of water in closed circuits
§ Maintenance plan for water from HVAC installations
§ ROI and investment recovery plan
§ Monitoring the water parameters in the circuit
§ Chemical dosage
§ Chemical washing
§ Regular visits by a chemist
§ Reducing operating costs
§ Minimizing the risk of damage
§ Decreasing the consumption of electricity and natural gas and increasing energy efficiency
§ Increasing the life of the equipment
§ Increasing the life of the installation by slowing down the corrosion process
§ The efficiency of cooling / heating equipment increases due to lack of oxides and limescale deposits
5. BMS & IoT automation
 Reduce operating costs and increase occupant satisfaction
 BMS & IoT installations for new and old buildings
 BMS maintenance and smart metering
 Condition based monitoring
 The best cost for improving your building
 We are authorized distributors for Tridium, Distech, BOSCH, Andel
II. Software services
1. Specialized services
a. Company and authorized personnel
b. COVID - Disinfection by nebulization
c. Pest control (disinsection) and rodents (rodent control)
d. Periodic services based on subscription or at the client's request
e. We are the only importer and distributor in Romania of professional disinfection equipment manufactured in the USA.
2. Snow removal, cleaning, landscaping, utility climbing
a. We offer integrated FM services.
b. Our soft FM services such as: cleaning, security, snow removal, utility climbing are provided together with partners and are adapted to the needs of each client and the characteristics of the building.
c. We offer the entire FM package under a single contract, a single management and joint responsibility.
d. For detailed information on FM software services please contact us.