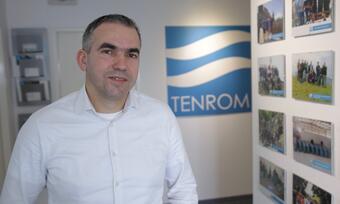 We talked to Mr. Attila Gorbai, General Manager of Tenrom, about the challenges of the industrial cleaning market in Romania and about a business born of passion, expertise and resposnsibility.
How was your company Tenrom born? What was the market context then?
Establishment of our company took place at the end of 2010 and it became operational in January 2011 taking over the role of general importer of Tennant cleaning equipment in Romania and starting 2012 in Hungary too. Tenrom's current team is active since 2005 when, together with few of my colleagues, we took the first steps to the former Tennant dealer in Romania and Hungary. Being in the so-called crisis period the market was characterized by a low appetite and budgets almost non-existent for the purchase of cleaning equipment and the level of service support for the equipment on the market was at a very low level. To overcome this difficult period, we have introduced, since 2013, as the premiere for the CEE market the reconditioning service for Tennant equipment at the Tenrom reconditioning center in Cluj. We quickly put Tennant equipment on low-budget projects with warranty and service support nationwide. Moreover, we started the rental option for cleaning equipment with service included, available in both Romania and Hungary. These two strategies plus the maximum attention paid to the ongoing development of service support have influenced a lot Tenrom's development and Tennant brand growth.

What do you think are the most important changes in this period (the market in general, customer mentality, competition, etc.)? How did your business adapt to these?
There is still too much emphasis placed on the sales process and less on the aftermarket part, on what happens with equipment's after-sales service. We have though some visible signs that customers are starting to ask for a reliable service for purchased and leased equipment and we see projects in both countries where the purchase price goes on the second level and the services offered are primordial. Our vision of 2011 was to create the largest service company connected to the cleaning equipment business. Today, the number of Tenrom colleagues connected with technical support is about 4 times higher than the number of colleagues in the sales division and this points out that we are on the road that we have seen in 2011 and remain faithful to our vision.

What are the most important services your company currently provides?
Service, service and service for Tennant equipment sold over the course of 14 years, is by far the most important service underlying the Tenrom project. Besides this, but closely related to the service, we have a full-service rent system for the Tennant cleaning equipment and the Tennant equipment refurbishing and the sale or rent services for the refurbished equipment.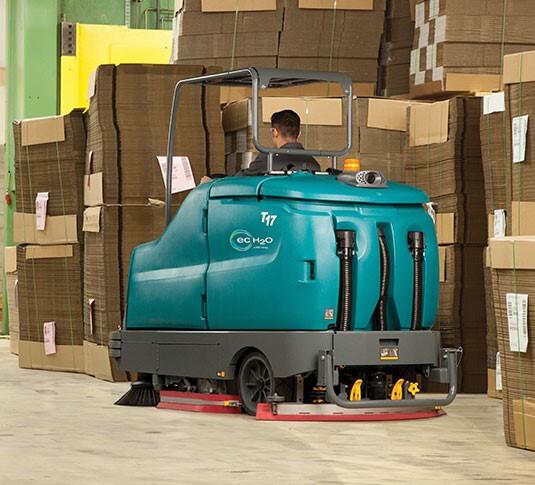 What type of clients are your "core" clients?
Surely the main clients are the big cleaning services providers, followed by retail and industrial and logistics projects.

How is your business showing up in figures? (business, number of customers, no equipment, etc.)
In recent years, we have had an exponential growth in the Tenrom business in both countries, with a larger share in Romania and thousands equipment on both markets. Official figures can be verified, they are public and we are proud of them. Our pride lies in the largest fleet of cleaning equipment rented in both countries, supported by a wonderful team of colleagues, both sales and service.

What is your opinion about the current market for industrial cleaning services in Romania?
It is clear that the final step towards a complete mechanization of the industrial cleaning process must be made and the equipment bought in the past years must be adapted to today's realities with a focus on efficiency and productivity. It is totally unproductive to have small equipment for large spaces with poorly trained operators. In many places the equipment is under-dimensioned, without adequate service support and in 2019 it is no longer acceptable. There are 8 hours of battery-powered equipment available on or off-site, with which you can clean industrial logistics spaces over 20,000-30,000 m2 with a single load and a single operator.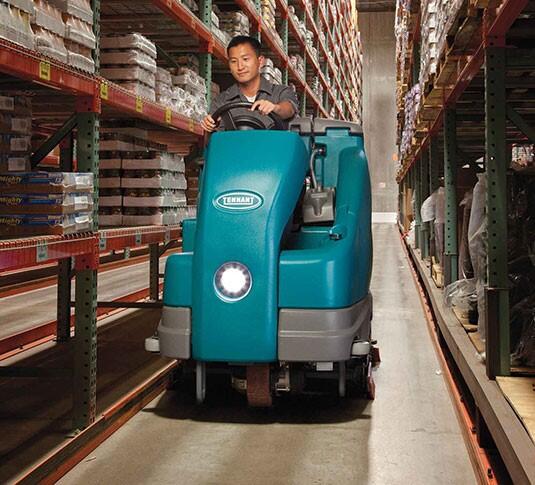 What is the secret of success in industrial cleaning? Efficiency, quality of materials, price of services?
Large, well-serviced cleaning equipment, along with well-trained operators, are the future of industrial cleaning. Having these basics, we can get quality cleaning and ultimately reduced costs along with a bigger security in our daily core business processes.

What are the latest trends in international industrial cleaning? Are there products or type of "trending" services?
Many people are asking for robotic, self-contained equipment without operator. It's a trend but still reality tells us to be patient. Tennant has such a medium-size equipment that can be used in dual mode, with and without operator, available for testing in the CEE only by the end of 2019 or starting in 2020. This equipment is not doing wonders, especially due to a limited productivity, of course in a few years this will be the optimal and ideal solution, that is, cleaner without operator. Current problems are the lack of workforce and generally poor quality of the industrial cleaning process. The first step in the medium term should be the trend towards high equipment with maximum efficiency and productivity alongside well-paid and trained operators, as well as the attention of cleaner traders to the real needs of the final customer. Being professional and offer a technical and commercial solution that is appropriate to the needs and budget of the beneficiary is a mandatory requirement for all colleagues working in the cleaning equipment industry.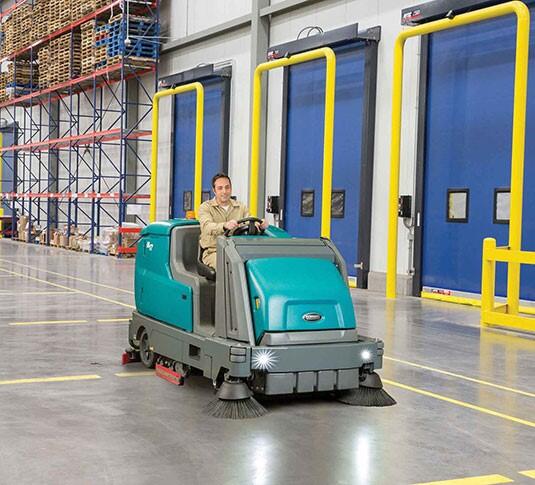 How did you plan your next decade of business on the local market?
Being a major player on the Romanian and Hungarian markets, we will focus primarily on rewarding our partners who have bought / leased over the years many of the Tennant machines with significant budgets. In the cleaning equipment business, aftermarket support is the most important thing and we will continue to always have a greater focus on service along with solutions tailored to the real needs of our customers. We strongly believe that our services bring us sales and trust of our partners. We thank this way for the clients who have trusted and trust the Tenrom team and the Tennant brand.
Visit www.tenrom.ro.