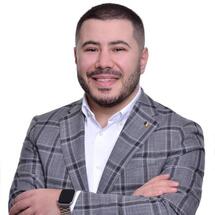 How was your security and protection and firefighters company born? What was the market situation at that time?
The founder of SSG, graduating from a specialized institution with in-depth studies in the field of SPSU (private services for emergencies and firefighting) and pursuing studies in the field of private security, decided to set up according to the rules in force at that time, two companies with private capital, one in the field of security and one in the field of SPSU.
The desire to establish these companies was shaped by the market stage in the field of security and SPSU at that time, which in his opinion, the quality and professionalism of services was at a medium level, which made him want to provide through newly established companies services with great emphasis on professionalism and quality.
What services do you offer?
The services offered are: security and protection services (consultancy in the field of private security, human security services, monitoring through dispatching approved by IGPR and rapid intervention with qualified crews through intervention agents specially trained in this regard, installation and maintenance services / maintenance of burglar and video security systems); also, private emergency services (fire prevention and control services, administration and operation of permanent fire brigades and auxiliary fire brigades, installation and maintenance / upkeep of fire safety systems)

How could commercial property owners and managers benefit from your services? Do you have special packages or services for this type of property?
This category of beneficiaries can opt for the services offered by SSG by accessing our site www.ssg.ro, by contacting by phone or email our sales agents, by requesting a personalized offer.
As service packages, for the acquisition of human security services, monitoring and rapid intervention services, an unlimited number of rapid interventions are granted free of charge, but these offers may also differ following the audit performed by SSG representatives at the beneficiary's location and depending on by the minimum security requirements provided by Law 333/2003 and Hg 301/2012.
How do you differentiate yourself in the market? Values, customers, etc.
The main difference, which stands out SSG, is represented by the quality of services and the professionalism of our employees, another difference is the experience of SSG in offering its customers integrated security services (guard + security systems + SPSU) in mutually beneficial budgets and conditions and which does not affect the quality of the services provided by SSG.
The quality of the services provided by SSG and the high demand from the market to choose as a provider for security services and SPSU our company SSG, were materialized in the turnover of the company which in 2020 was ranked first nationally in SPSU domain.
What do you think about today's challenges in the field of security and protection in the field of real estate? What solutions do you have for them?
As for the challenges, for SSG representatives, working in this field and prioritizing the quality of service delivery is more than a job, it is a pleasure to study and find new optimal solutions to ensure security and protection in real estate and more or less related areas, such as retail, fashion, industrial, naval, logistics, etc., where we are proud to say we offer services and equipement such as burglar alarm and video case, fire drones.