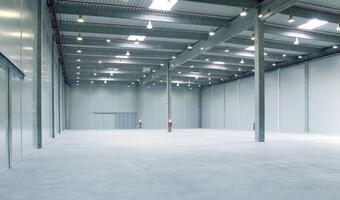 Among them, DS Smith, which owns a paper factory in Zărnești, Brașov County (the largest in Romania, providing almost 50% of consumption on the local market), intends to invest 11 million euros by 2023 in this factory, an investment that will aim for more efficient, more environmentally sustainable operations, focusing on streamlining operations, environmental protection and local sustainable development. The investment aims in the field of greening the restoration of its own sewerage system, but also the purchase of new equipment such as a treatment plant and an incinerator, this complementing the factory's strategy to use only cardboard and paper waste as raw material.

Another announced investment is that of the Lasselsberger Ceramics Romania group, manufacturer of ceramic tiles. The targeted investments amount to over 2 million euros, benefiting the factory in Cluj-Napoca, Sanex. Through the investments, the group aims to increase the logistics efficiency of the factory, but also "green" measures, such as reducing energy consumption by monitoring it through new equipment and systems.

At the end of April, Metaller, a company specialized in the production of PVC and aluminum joinery, inaugurated the new production unit in Bistrita, following an investment of 3 million euros, including the purchase of a hall of over 5,000 square meters, built on a land of double acres.