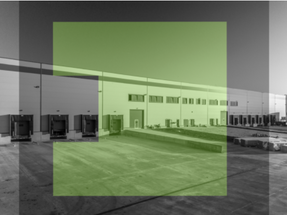 The purchased land is located on the outskirts of Pitesti and covers an area of almost three hectares, the major advantage of this location being the proximity to the A1, the first highway built in Romania.
Most likely, the developer will build a park here under the umbrella of Eli Parks, a brand of logistics parks with areas between 50,000 and 60,000 square meters. The first Eli Park was developed near Bucharest, in the northwestern part, on Banat Road in the Chitila area and has tenants such as Arctic, Paste Baneasa and Dentotal. Eli Park Craiova is the second logistics park, under development, but Element Group has also announced future projects on land owned in other cities, such as Bacău, Târgoviște and Timișoara.
The developer also has a brand of storage hubs, called Eli Xpress, a concept of proximity warehouses with smaller dimensions, between 6,000 and 12,000 square meters, the first in this category being Eli Xpress Constanta, already rented to Altex and Bere Băuturi.
Element Group is one of the main local real estate developers in Romania, having projects in all segments of the real estate market. In the office segment, the company is known by the One brand. Entered the Romanian logistics market in 2018, Element Industrial managed a spectacular rise, being currently in the Top 10 industrial developers, according to a ranking made by Forbes magazine with the support of Dunwell in February this year.