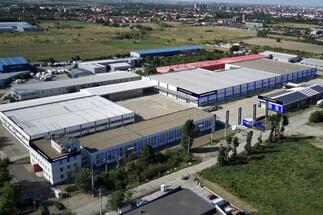 For several years, German bicycle manufacturer Corratec has been looking for an additional production location in Europe. The family-owned company has finally found a suitable site on the outskirts of the Romanian university town of Timișoara. In February 2022 the first series of Corratec-branded bicycles and e-bikes will be distributed from Romania.
Earlier Corratec was unsuccessful in their search for a new facility in both southern Germany as well as in Austria. For the new facility for the 'Made in Europe' bike, the company invested an undisclosed amount to acquire an existing main building of approximately 50,000 square meters plus several annexes in Romania measuring in total 30,000 square meters. With the new facility, Corratec will add the production of 300,000 e-bike and bicycles to their existing factory in Raubling, Germany.
The new site was previously used by Kathrein Digital Systems GmbH which claims to be a market leader for digital reception of satellite, terrestrial, cable or IP and their signal distribution in buildings and caravans. Some 3,000 people were once employed in Romania. Kathrein Digital Systems' head office is located nearby Correctec in Raubling, which made it very easy for both companies to get in contact. Opening up the new site in Romania is an important part of Correctec's strategy. The company aims to continue to expand on the global market.