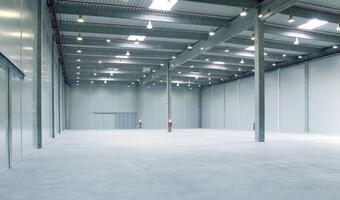 Of the total transactions carried out by the agencies, over 80% of the total area was represented by storage, the difference being production. Approximately 90% of the transactions for production sites were secured by the Dunwell team.
For the current year, Dunwell estimates that the volume of transactions will be similar to that of 2018 and will be over 500,000 sqm, made by both agencies and directly with developers.
Dunwell, a brokerage agency specializing in the industrial sector, obtained a 35% share of the market for logistics and industrial brokerages in the first half of the year, with transactions of approximately 45,000 sqm.
Regarding the deliveries of new industrial spaces, the total stock of modern projects exceeded the threshold of 4 million square meters in the middle of the year, given that the development potential announced at the beginning of 2019 amounts to approximately 750,000 square meters new industrial projects at the whole country.
New projects on the map of industrial developments
Developers of industrial projects have begun to focus on new areas of interest, after observing the growth potential of regional cities or increasingly sought-after road hubs. Thus, new lands have been secured and new industrial parks will be built on the available space.
A trend in the industrial market is the closure of some textile and footwear factories in Western Romania, in the context in which the workforce became more expensive after the minimum wage increases, which made many investors rethink their strategy and options. They opted either for the opening of new production facilities in the East of the country, in new areas of economic development, or for relocating the business altogether, to another country. (source: forbes.ro)