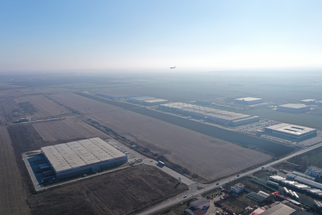 "We thank the Mainfreight team for choosing to join our Globalworth Industrial community, now being one of the tenants of Timișoara Industrial Park (II). Located near the airport, our project offers spaces for production, storage and logistics operations that align with the highest quality and environmental standards. The fact that a global supply chain leading company has chosen us as a partner is a confirmation of our project and we are looking forward to developing this collaboration in the years to come", says Mihai Zaharia, Head of Investments Romania and Group Capital Markets Director at Globalworth.
"Mainfreight is a global company with over 40 years of experience in logistics and transportation. The trust that our partner has given us by opening its logistics hub within Timișoara Industrial Park (II) honor us and encourages our expansion plans for the western part of the country and beyond. I am referring to future developments in projects such as: the third development phase for Timișoara Industrial Park, with an area of ​​20,000 sqm, Chitila Logistics Hub, phases II and III – 52,000 sqm, Constanța Business Park, 25,000 sqm logistics, processing and production and 15,000 mp retail park", added Sorin Preda, CEO of Global Vision.
As a global logistics solution provider, Mainfreight offers solutions for storage and domestic and international freight. In Romania, the company is present with a central logistics warehouse in Ploiești and regional distribution hubs in Cluj, Bacău, and, starting in 2020, in Timișoara, in the industrial park owned by Globalworth and developed and managed by Global Vision.
"The opening of the Timisoara hub follows two strategic pillars: our philosophy of being as close as possible to the clients and the development and consolidation plan of our position in Eastern Europe, especially in Romania. The Timisoara branch becomes a regional hub for national distribution and a gateway for groupage lines to and from Central and Western Europe. Also, in addition to domestic or international transport services FTL, LTL or Grupaj, we will also develop logistics services in flexible spaces, in partnership with Globalworth and Global Vision", says Alexandrin Macavei, Business Development Eastern Europe Mainfreight. (Source: Global Vision)