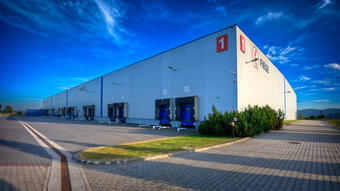 The family-owned international logistics contractor renewed tenancy agreements and signed a new lease to bring its total occupancy at P3 Mszczonów to more than 46,000 m2. Fiege, which is headquartered in Greven, Germany, also owns another warehouse building adjacent to the park.
Piotr Wąs, Leasing & Development Director at P3 Poland, said: "Fiege needs more space to keep pace with its growing business in Poland serving an international clientele. Mszczonów is an attractive location because of its proximity to Warsaw plus its direct road links to the country's major regional cities and onwards to Germany. Fiege's decision to stay and increase its footprint at P3 Mszczonów reflects the close, long-term relationship that our team has built with the company."
P3 Mszczonów is about 50 km southwest of Warsaw and provides direct access to the highway network serving Katowice, Łódź and Poznań, plus links to Berlin. The park offers expansion potential as a multi-modal freight centre, while there is also scope to develop more than 80,500 m2 of additional warehousing on the site.
Aside from Mszczonów, P3's other logistics park in Poland is located at Piotrków, in the centre of the country. P3 is poised to add another two parks to its Polish portfolio upon completion of its agreed purchases from CA Immobilien of a site in Błonie, 30 kms south west of Warsaw, and at the rapidly growing logistics hub at Gądki, near Poznań. (source: P3)