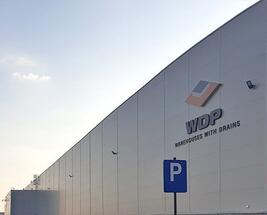 "The projects are part of PROFI's strategy to expand Romania's logistics operations and geographical coverage, in line with the aggressive development of the network we have in mind in the future. Also, the projects are in line with retail trends, respectively to bring under the same roof all the necessary storage areas (ambient, refrigerated, frozen). This concept guarantees the quality and freshness of the products that the end customer finds in stores", said Pawel Musail, Profi CEO.
JLL represented Profi in both transactions, thus continuing the partnership between the two companies, which has so far materialized in 250,000 square meters of logistics spaces in Bucharest, Roman, Cluj, Craiova and Timisoara.
The two transactions are the largest of this year and come in the context in which retailers are interested in streamlining their distribution chains as much as possible by establishing hubs in the main areas of the country so as to cover as easily and quickly as possible the needs of the retail network.
The Profi network has over 1,250 stores in 571 localities and a team of over 20,000 employees.
"If Timisoara is already a developed logistics area, the project in Craiova will be the first greenfield logistics park in the area, as were the PROFI centers in Cluj and Roman at the time. We are honored to be able to assist PROFI in these transactions and we are glad to have found a partner in WDP to carry out these projects (representing an investment budget of approximately 70 million euros), in these very difficult times for the business environment", has declared Viorel Opaiţ, business developer director of JLL Romania, who represented Profi in the transactions. (source: zf.ro)