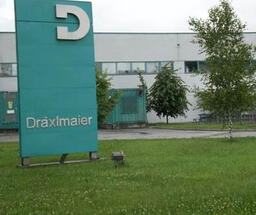 As a result of the investments, more than a thousand jobs will be created.
"Through innovative projects in the field of electromobility, DRÄXLMAIER Timișoara will create over 1,000 jobs for specialists in top technologies and production processes at the highest standards in the automotive industry. The project will be carried out in several stages and involves the construction of over 40,000 m² of production areas, warehouses and office buildings. We rely on long-term support and partnership with local authorities for the successful implementation of this large-scale project. We are proud that the factory in Timișoara is nominated to play a key role in the global electronic mobility strategy of DRÄXLMAIER Group", said Dr. Alexander Schubel, General Operations Director of DRÄXLMAIER Timișoara.
Dräxlmaier has 75,000 employees in 65 units in 20 countries. In Romania, the company has been present on the market since 1993 with five factories, Pitești, Satu Mare, Codlea, Hunedoara and Timișoara.